Are you a live streamer or content creator looking for the
best streaming software?
Look no further as we compare
OBS Studio and Streamlabs
to see which platform best meets your requirements.
This article will discuss a detailed comparison, analyzing the advantages and disadvantages of both OBS Studio and Streamlabs, whether you're a novice exploring the world of streaming or a pro gamer looking for sophisticated capabilities.
We assist you in choosing the best streaming software to enhance your streaming experience and in the right decision.
OBS Studio vs. Streamlabs: Which is Better?
For those who are unaware, OBS Studio and Streamlabs are two of the major players in the market for streaming software. Both platforms have grown in popularity among streamers of all skill levels because of their broad feature sets and configurable possibilities.
However, it's crucial to remember that these two systems display unique traits that separate them from one another. Which software is more in line with your unique demands and tastes might depend significantly on these distinctions. Following is a detailed comparison.
---
OBS Studio vs. Streamlabs: Detailed Comparison
1. User Interface and Ease of Use
The streaming software's user interface and simplicity of use should be one of your top priorities. Users of OBS Studio may organize and modify their layout to their tastes, thanks to the software's more user-friendly and adaptable interface. Although it offers great control, some initial setup and tweaking may be necessary.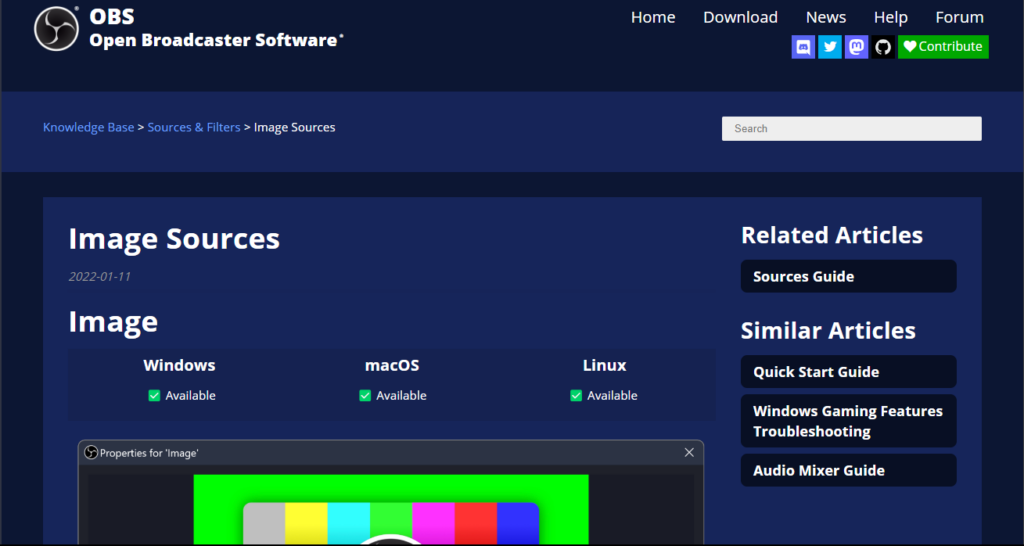 In contrast, Streamlabs provides a more approachable interface with an intuitive layout. For newbies, it makes it simpler to get started immediately without requiring substantial modification by offering pre-built themes and overlays.
Additionally, Streamlabs includes an integrated dashboard that provides quick access to several features, including alarms, widgets, and chat integration.
---
2. Features and Functionality
A variety of features are available from Streamlabs and OBS Studio to improve your live streaming experience. Open-source software OBS Studio offers a wide range of flexibility and customization possibilities.
It is compatible with a variety of video sources, including media files, capture cards, and webcams. Advanced options for scene transitions, audio mixing, and encoding are also available in OBS Studio.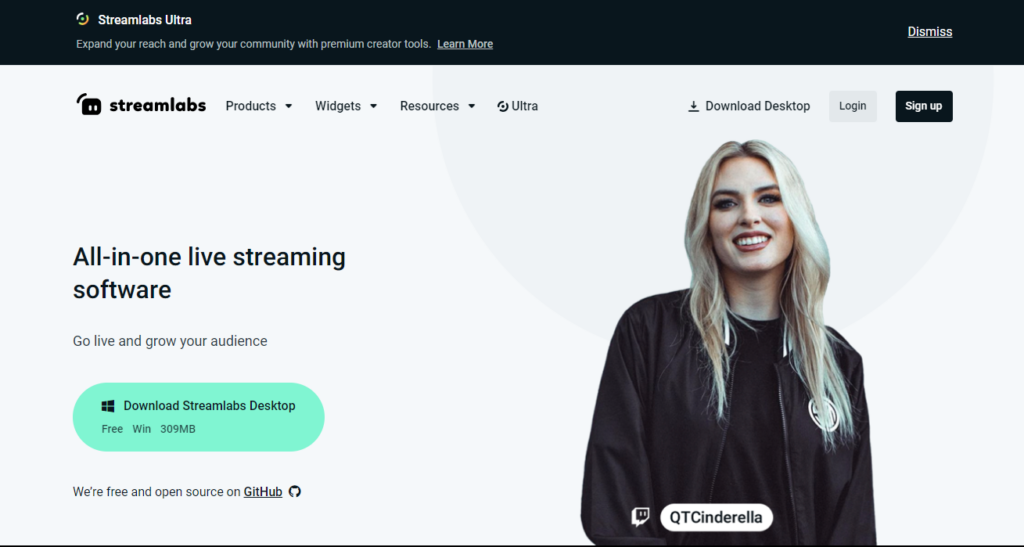 On the other side, Streamlabs is a branch of OBS Studio that has extra functionality created especially for broadcasters. It is a complete all-in-one solution with integrated alarm systems, chatbots, and donation tracking.
Additionally, Streamlabs provides a marketplace where you can browse and buy different overlays, themes, and widgets to improve the aesthetic attractiveness of your stream.
---
3. Performance and Resource Usage
When broadcasting or recording gaming, performance is an important issue to take into account. OBS Studio is renowned for its effective resource management, which enables you to broadcast without suffering a noticeable degradation in system performance. It provides a range of encoding choices so you may select the most appropriate ones for your hardware.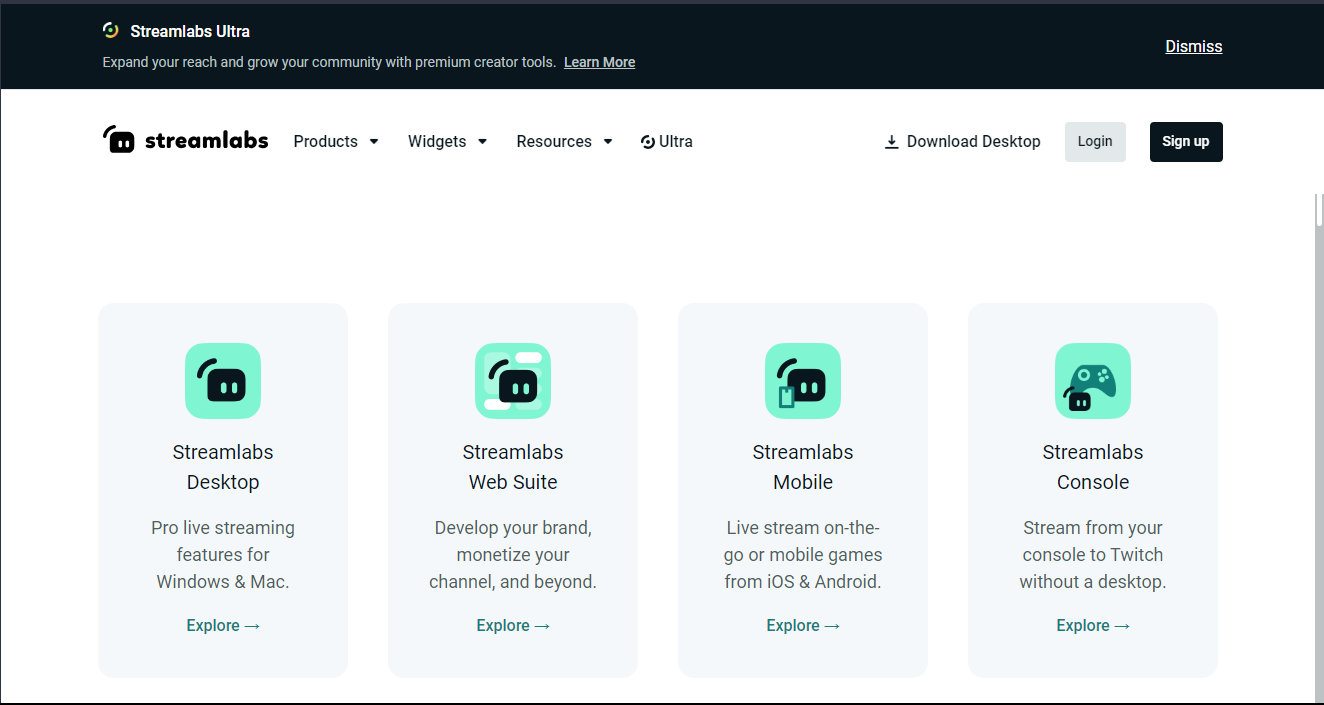 Despite having a lot of features, Streamlabs may use a little bit more system resources because of its integrated functionality. On the other hand, it provides defaults and optimum settings to assist you in getting the greatest performance possible, given your system requirements.
---
4. Integrations and Compatibility
Major streaming sites like Twitch, YouTube, and Facebook Live are all compatible with OBS Studio and Streamlabs. To improve your streaming experience, they also offer a variety of plugins and integrations. Due to its open-source status, OBS Studio has a wider selection of plugins accessible, enabling users to customize its capabilities.
The experience is more simplified with built-in connectors for well-known platforms like Streamlabs, though. With features like Streamlabs Alerts, Chatbot, and Streamlabs Merch Store, it enables native integration. These connections can streamline the setup procedure and offer extra tools to engage your audience better.
---
5. Community and Support
Having a vibrant and helpful community may be a big asset when utilizing streaming software. OBS Studio has a large and devoted user base; therefore, many tutorials, guides, and plugins were available by the community. Because OBS Studio is open-source software, flaws and problems are frequently swiftly fixed by community contributions.
Being a clone of OBS Studio, Streamlabs inherits a lot of its community support in addition to having a loyal user base of its own. With an active forum and a support staff that helps users, Streamlabs has a strong online presence.
Additionally, to assist customers in getting started and troubleshooting typical problems, Streamlabs provides a comprehensive knowledge base and video tutorials.
---
OBS Studio vs. Streamlabs: Pros and Cons
OBS Studio
Cons
It may be difficult to set up
Less user-friendly than some other choices
Lacking some of the capabilities seen in Streamlabs
Streamlabs
Pros
More approachable than Studio OBS

Has an integrated chatbot

Connects to many social media networks

Contains a variety of features, such as pre-made themes, overlays, and alerts
Cons
Need more resources than OBS Studio

For some people, it may seem busy and overpowering

Though there is a free version with less functionality, it is not free
---
OBS Studio vs. Streamlabs: Pricing and Availability
OBS Studio
Pricing: Free and Open Source
Availability: Available for Windows, macOS, and Linux
Streamlabs
Free version: Available with limited features
Paid version: Starts at $19/month
Availability: Available for Windows and macOS
---
OBS Studio vs. Streamlabs: Table of Differences
| Features | OBS Studio | Streamlabs |
| --- | --- | --- |
| Flexibility | Flexible and Customizable | More features and customization |
| Lightweight | Yes | No |
| User Interface | Simple and straightforward | More complex and feature-rich |
| Community Support | Large and active | Large and active |
| Pricing | Free/Open Source | Freemium (up to $149/year) |
| Availability | Windows, macOS, and Linux | Windows and macOS |
---
Which is Right For You?
Choose OBS Studio if you want a free and open-source streaming application. Streamlabs is a wonderful option if you prefer a user-friendly program with more capabilities. But be aware that Streamlabs consumes more system resources than OBS Studio.
Here are some other considerations:
Your aims for streaming: What are your goals for your streams? All of Streamlabs' features might not be necessary if you're just getting started. But Streamlabs could be preferable if you want a stream that looks polished.
Power of your PC: OBS Studio could be more suitable for you if your PC is less recent or less powerful. Streamlabs may not operate as smoothly on less powerful devices since it requires more resources.
Your particular tastes: OBS Studio's straightforward user interface appeals to certain users, while Streamlabs' cutting-edge features appeal to others. Whatever you choose and find simple to use is up to you.
---
Wrapping It All
Streamlabs and OBS Studio are capable streaming software alternatives, each with advantages and disadvantages. OBS Studio is the best option for individuals who value having control over their streaming setup because it is free and open-source and offers great flexibility and customization.

In contrast, the user experience provided by Streamlabs is more user-friendly and includes pre-built themes and overlays in addition to built-in functionality like alarms, chatbots, and contribution tracking. It is an all-encompassing comprehensive solution that is best suited for people who value a polished stream look.

To decide which program is more suitable for your unique requirements, take into account your streaming objectives, PC hardware, and personal preferences. Whether you choose the versatility of OBS Studio or the feature-rich environment of Streamlabs, both options will unquestionably improve your streaming experience.

Further Reading:

[ad_2]

Source link

[ad_1]