The Honor Magic 5 Pro offers specifications to rival the likes of the Samsung S23 Ultra, with a significantly lower price. Amy Davies finds out if there are compromises to be had.
The Honor Magic 5 Pro has the potential to put value smartphone brand Honor on the premium map, with high quality specifications that rival some of the top phones on the market right now. But how does it really fair?
Honor Magic 5 Pro at a glance:
Price as reviewed: $1099 / £949
50MP wide camera, 1/1.12" sensor, f/1.6 aperture, 23mm equivalent, multi-directional PDAF, Laser AF, OIS
50MP ultra-wide camera, 1/2.76" sensor, f/2.0 aperture, 13mm equivalent, AF
50MP telephoto camera, f/3.0 aperture, 90mm equivalent, PDAF, OIS
12MP f/2.4 selfie camera, 100 degree FOV (ultrawide)
4K video at 60/30fps
1080p video at 60/30fps
Android 13
Processor: Qualcomm Snapdragon 8 Gen 2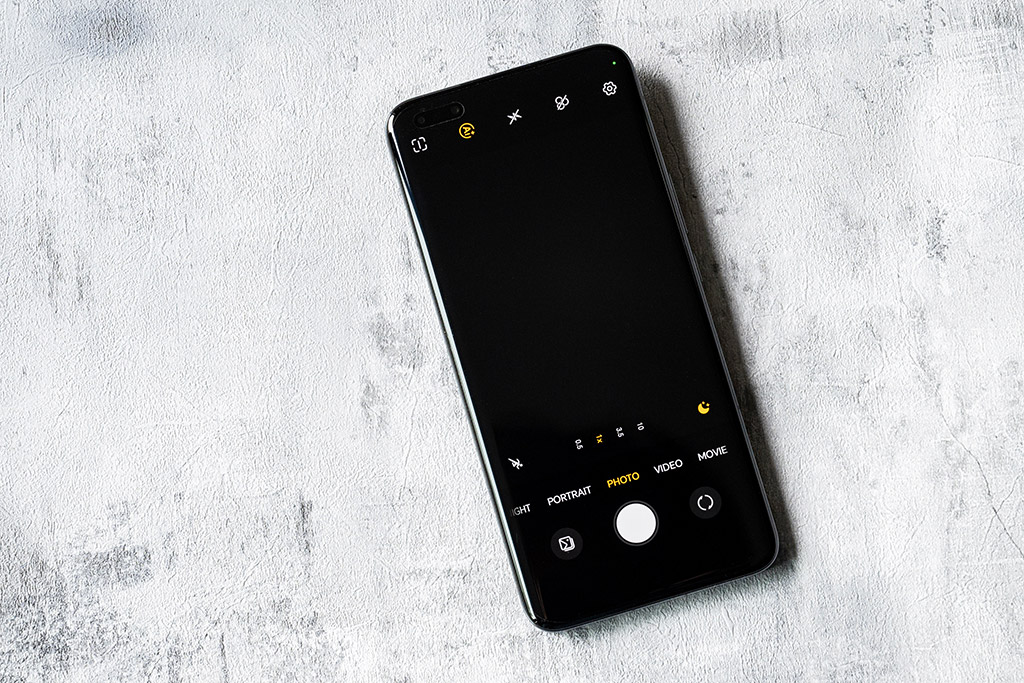 Photo: Amy Davies
NIKON Z 6_2 · f/8 · 1/100s · 56mm · ISO1100
Honor Magic 5 Pro features:
At one time, Honor was the "value" smartphone brand of the once-mighty Huawei. Now a separate entity in its own right, it seems to be producing smartphones which rival its old owners in terms of quality and performance.
The Honor Magic 5, for example, launched in March 2023 is currently sitting in the top three spot for DxO Mark's smartphone rankings. This puts it significantly above the likes of big-name smartphones currently on the market including the Samsung S23 Ultra (#14), the iPhone 14 Pro (#8) and the Google Pixel 7 Pro (#6).
On paper at least, it's not hard to see why the Honor Magic 5 Pro is particularly appealing. It includes a triple-lens array which is backed by not one, not two, but three high-resolution megapixel sensors – something which is rare to find in smartphone world (it's seen elsewhere in the Xiaomi 12 Pro, but the bigger household names don't tend to follow suit here). You get a standard (23mm), ultrawide (13mm) and a telephoto lens (90mm), alongside digital zooming capability which goes all the way up to 100x – just as we've seen on the Samsung S23 Ultra.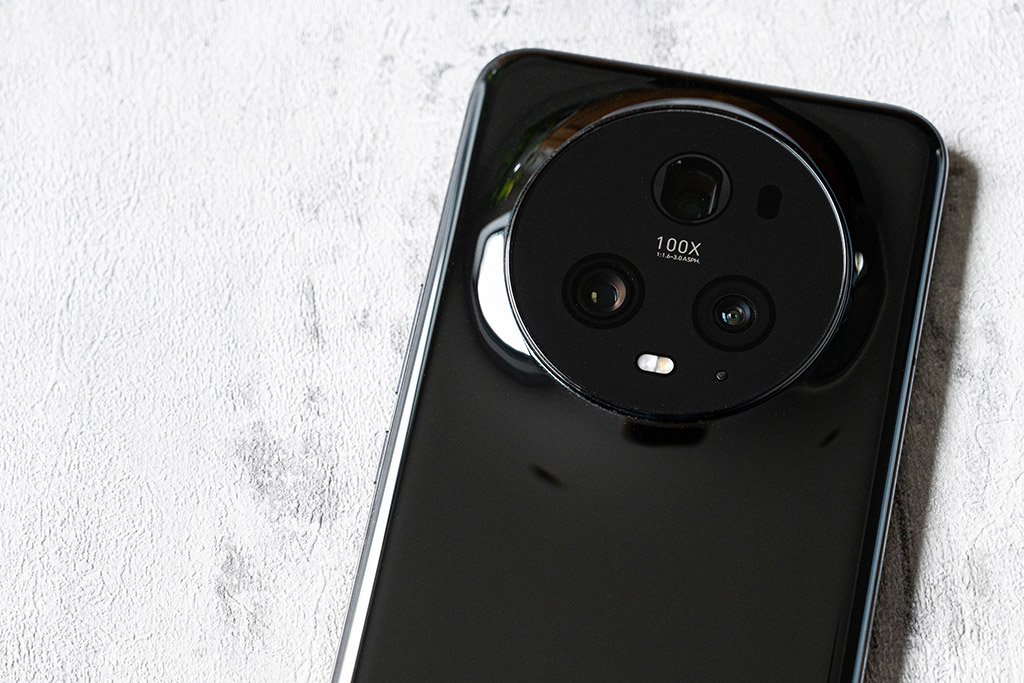 Photo: Amy Davies
NIKON Z 6_2 · f/5.6 · 1/125s · 70mm · ISO720
You get all of this in a smartphone which can be picked up for $1099 / £949, which although not cheap is well priced against the S23 Ultra and the iPhone 14 Pro (though it is more expensive than the Pixel 7 Pro).
Video functions are fairly standard, with 4K and Full HD options – 8K options as seen in the Samsung S23 and S23 Ultra is missing, but that's unlikely to be a deal breaker for most. Other useful features here include a 5100 mAh battery, 512GB memory, and a 6.8-inch 2848×1312 OLED screen. A 66W "Supercharger" is included in the box – a relative rarity these days – which gives quick power bursts, while wireless charging is also available.
Honor Magic 5 Pro handling and design:
With its 6.8" screen, the Magic 5 is on the large side for a smartphone, putting it in line with the likes of the Samsung S23 Ultra and the iPhone 14 Pro Max. Whether you like large phones or not is largely down to preference, but it's harder to use it one handed than a smaller device. The upside is that your photos and videos look great with all that space available.
Size aside, the device itself is very sleek, with rounded edges. There's three colour ways to choose between – we had the ultra-shiny black version, but the green and purple options have a pleasingly matte finish which are also quite aesthetically pleasing.
The display is called a "quad-curved floating screen", which means almost all of the phone size is taken up with the display, apart from a small cut out for the selfie camera.
At the back of the phone is a protruding circular housing for the three cameras. It looks a bit odd compared to most other smartphones on the market, but it's an interesting design choice none-the-less. As is fairly standard for phones at this price point, it has IP68 water and dust resistance.
The phone has a glass front, but it's not specified if this has any additional protection – we might reasonably assume it's not as tough as models out there which are using things like Corning Gorilla Glass for extra protection, but it's managed to stay damage free during our time with it at least after being carried in pockets and in bags.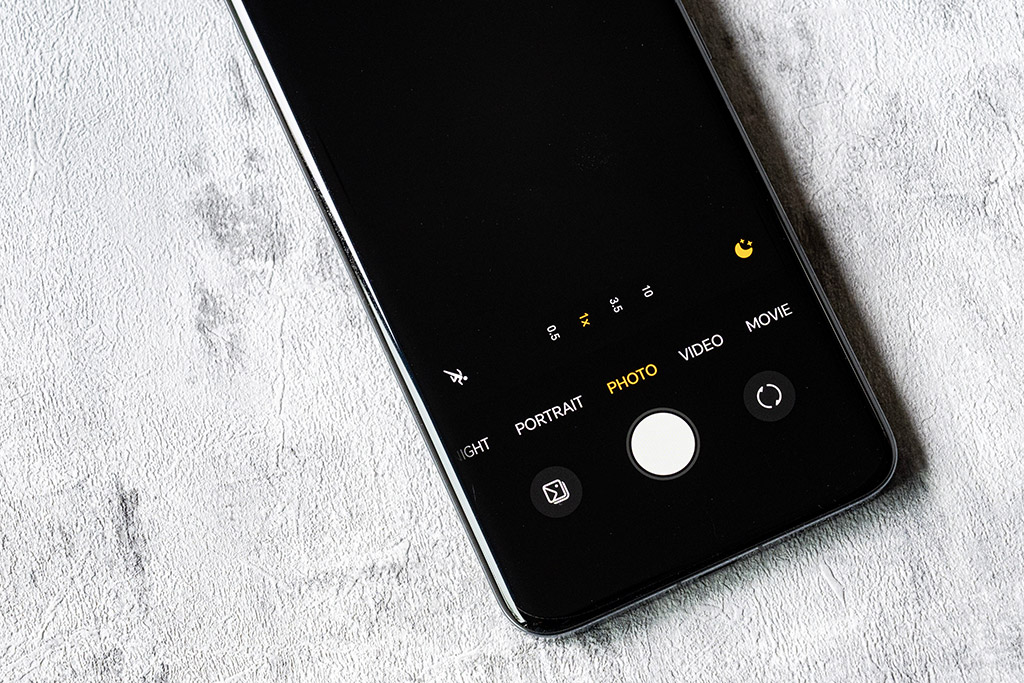 Photo: Amy Davies
NIKON Z 6_2 · f/8 · 1/125s · 70mm · ISO2000
Honor Magic 5 Pro native camera app:
Similarly to plenty of other Android models, the Honor Magic 5 Pro has an extensive native camera app, which is appealing to both those who just want to let the phone get on with it and those who want to take a greater degree of control.
The default shooting mode is Photo, which is what we expect you'll use for most of your shots. Here you can take pictures using all three of the lenses, plus zoom in to either 10x or 100x digitally (and stops in between). Along the top of the screen you'll see some extra options, such as switching on "AI" for advanced scene recognition and adjustments, the ability to switch on a flash and a range of interesting digital filters. A set of more extensive changes to settings can be made by tapping on a cog icon.
Photo: Amy Davies
NIKON Z 6_2 · f/8 · 1/125s · 70mm · ISO2000
An interesting feature that can be activated in the standard Photo mode is "Motion Sensing Capture". Here, the phone promises to automatically detect and capture movement, as you might expect from the name. In practice this is a little hit and miss – it worked well capturing a jogger but refused to acknowledge my dog's movements running towards the phone (despite specifically referencing dogs and cats in the 'about' dialogue box). It feels like a bit of a gimmick that most people probably won't have too much use for – it might be quite good for capturing things like sports days and so on (though I wouldn't rely on it in case it failed).
A Portrait mode gives you the option to shoot at either 1x or 2x depending on how much of the scene you want to include in your portrait shot. It works with non-human subjects, and you can adjust the strength of the bokeh depending on your preference too. You can also switch on "Beauty" to smooth skin and so on.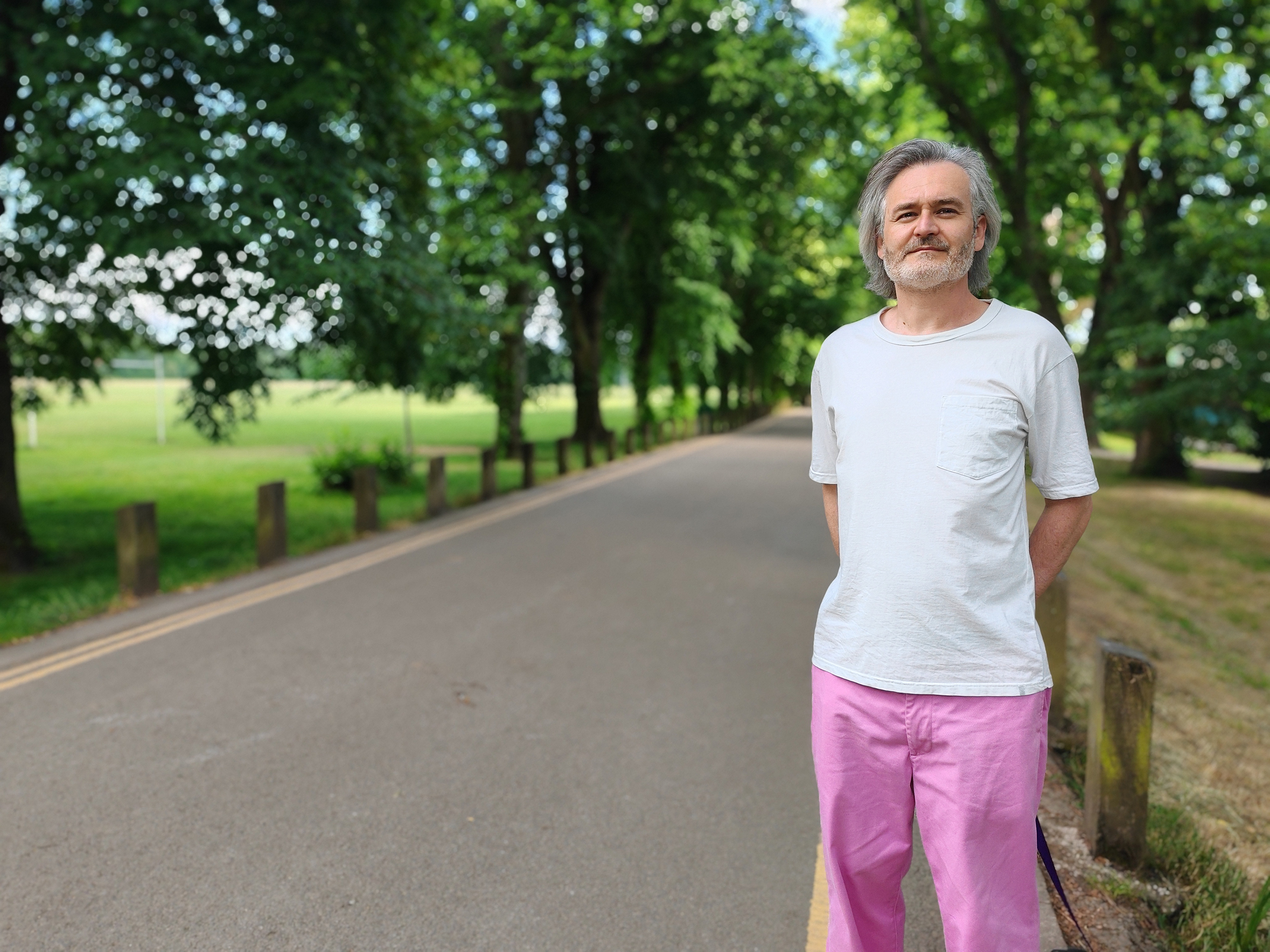 Portrait Mode 1x Photo: Amy Davies
PGT-N19 · f/1.6 · 1/480s · 7.62mm · ISO78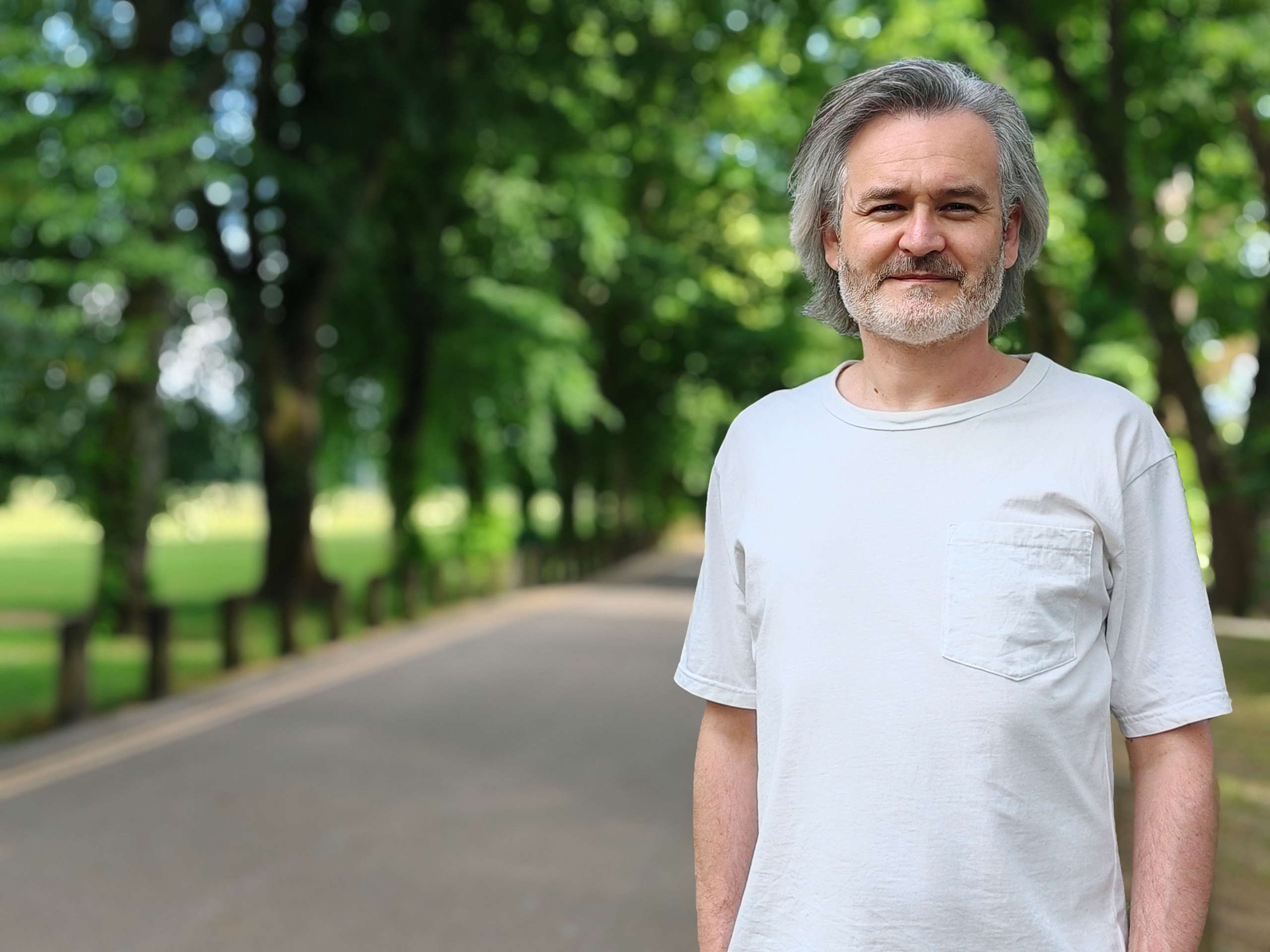 Portrait Mode 2x Photo: Amy Davies
PGT-N19 · f/1.6 · 1/446s · 7.62mm · ISO62
A Night mode is available for shooting in low light, though you should find this automatically activates if the camera detects an absence of light anyway. With this mode you can shoot with any of the three lenses, as well as use digital zoom. An "aperture" mode works in much the same way as portrait mode, only you get more direct control over the simulated aperture – you can only use one focal length though.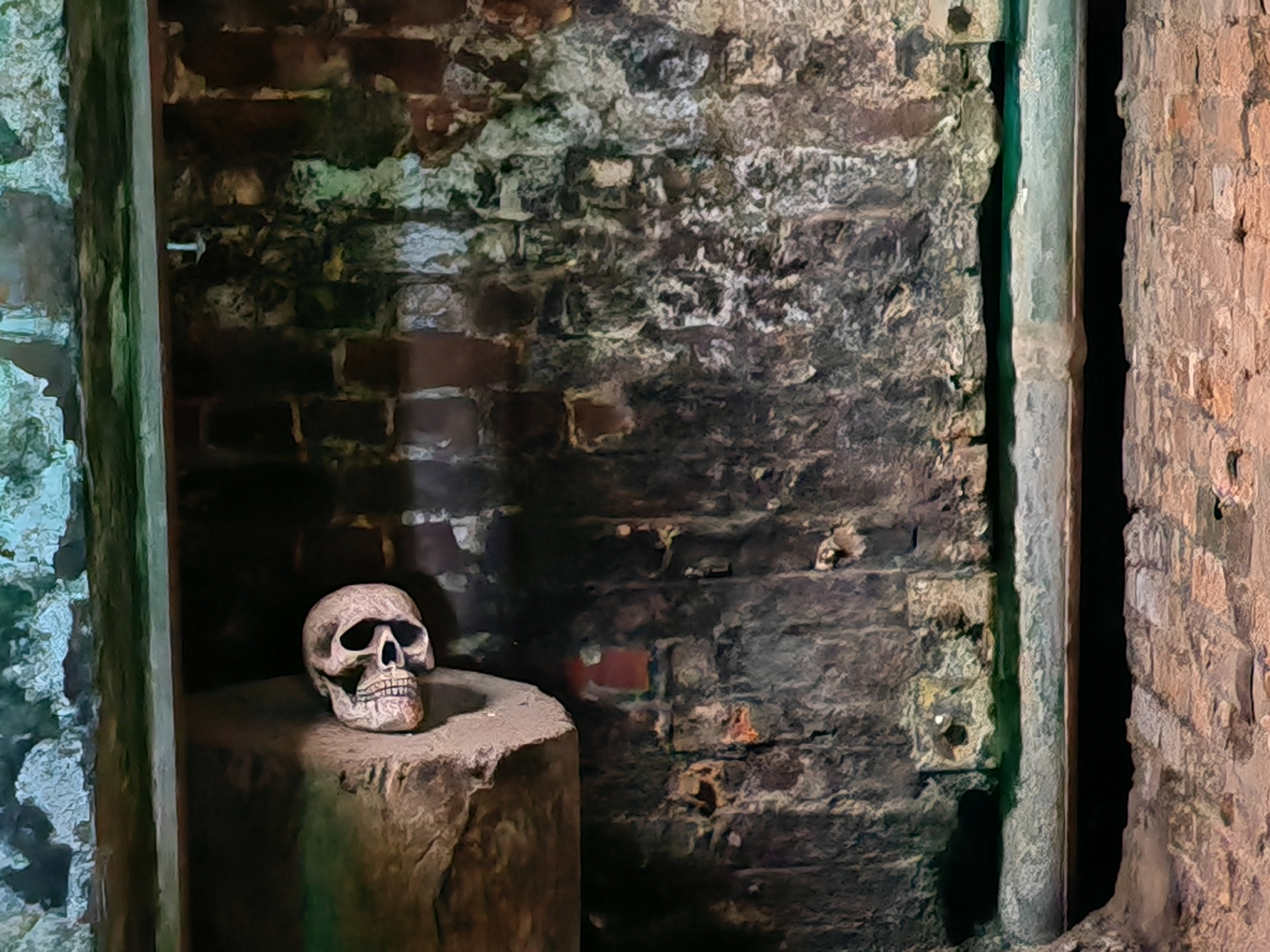 Night mode 3.5x Photo: Amy Davies
PGT-N19 · f/1.6 · 1/17s · 7.62mm · ISO6400
Night mode 10x Digital zoom Photo: Amy Davies
PGT-N19 · f/3 · 1/6s · 14.92mm · ISO6399
For those that want extra control, a Pro mode gives you the option to change metering, ISO, shutter speed, exposure compensation, focusing and white balance. With this mode, you can also shoot in raw format too if you like. A set of extra shooting modes can be found under a "More" tab, including a High Resolution option for accessing the full 50 megapixels of each camera (otherwise images are output at 12 megapixels by default). There's also a Super Macro mode, although again this should automatically activate in standard Photo mode by moving close to a subject anyway.
There is a specific video mode, with a range of video options available including 4K, HDR 10+ and Magic Take (whereby the phone can identify highlight moments to generate short videos or recommend featured photos. You'll need to be in movie mode to record video, since holding down the shutter button in Photo mode instead activates burst mode.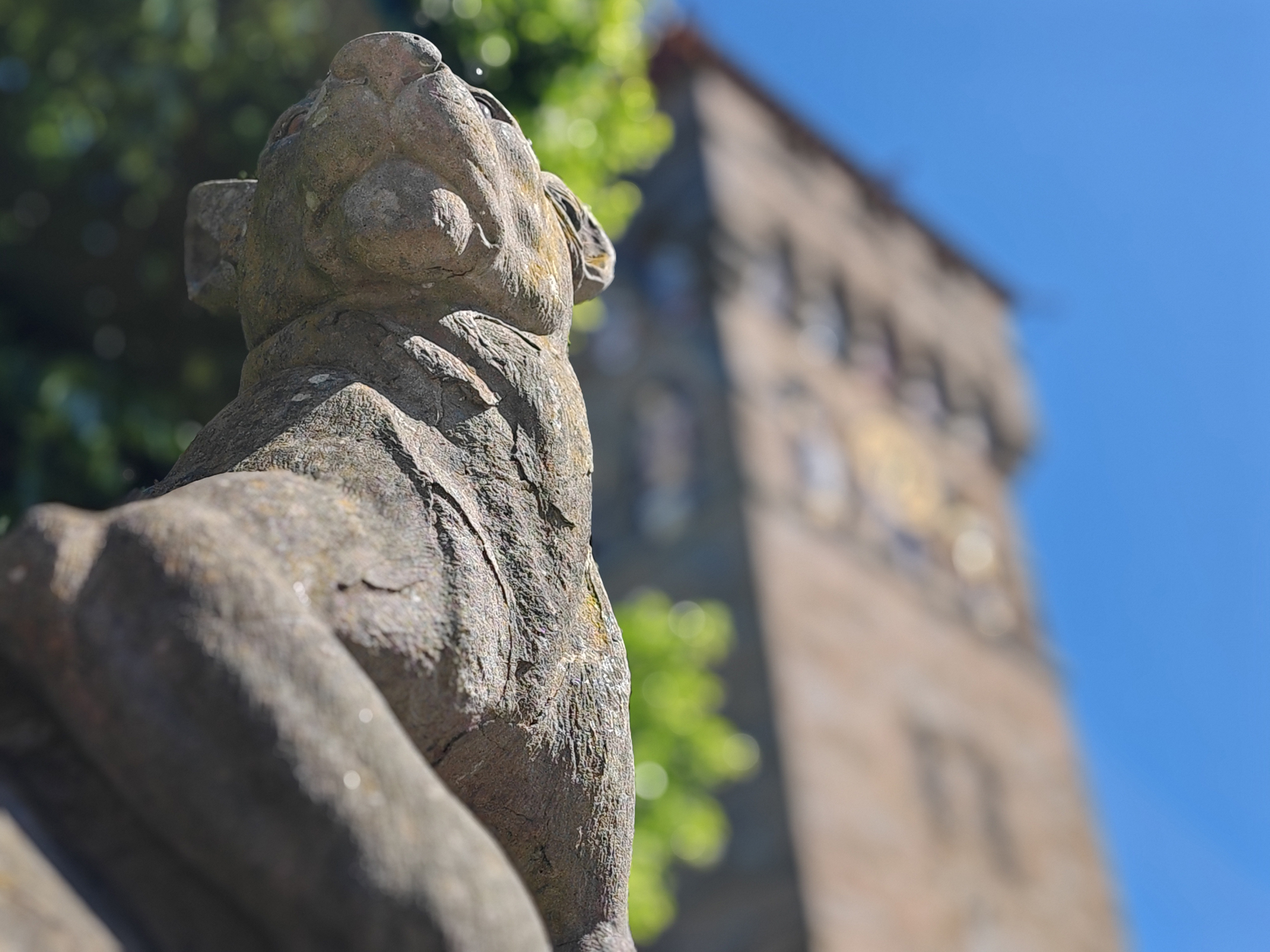 Aperture Mode. Photo: Amy Davies
PGT-N19 · f/1.2 · 1/1173s · 7.62mm · ISO50
Honor Magic 5 Pro image quality and performance:
The Honor Magic 5 Pro is very capable of taking excellent photos in a variety of different situations, with the most impressive performance coming from the main sensor and when shooting in good light. An overall impression of detail is great here, particularly when viewing at normal print sizes and screen sizes and especially when viewing them on a great screen like the Honor Magic 5 Pro's.
1x zoom on Honor Magic 5 Pro. Photo: Amy Davies
PGT-N19 · f/1.6 · 1/2214s · 7.62mm · ISO50
That said, both the ultra wide and the telephoto also produce great shots too. The ultra wide doesn't create too much distortion, while the 3.5x zoom offered by the telephoto allows you to get a good amount closer to the subject.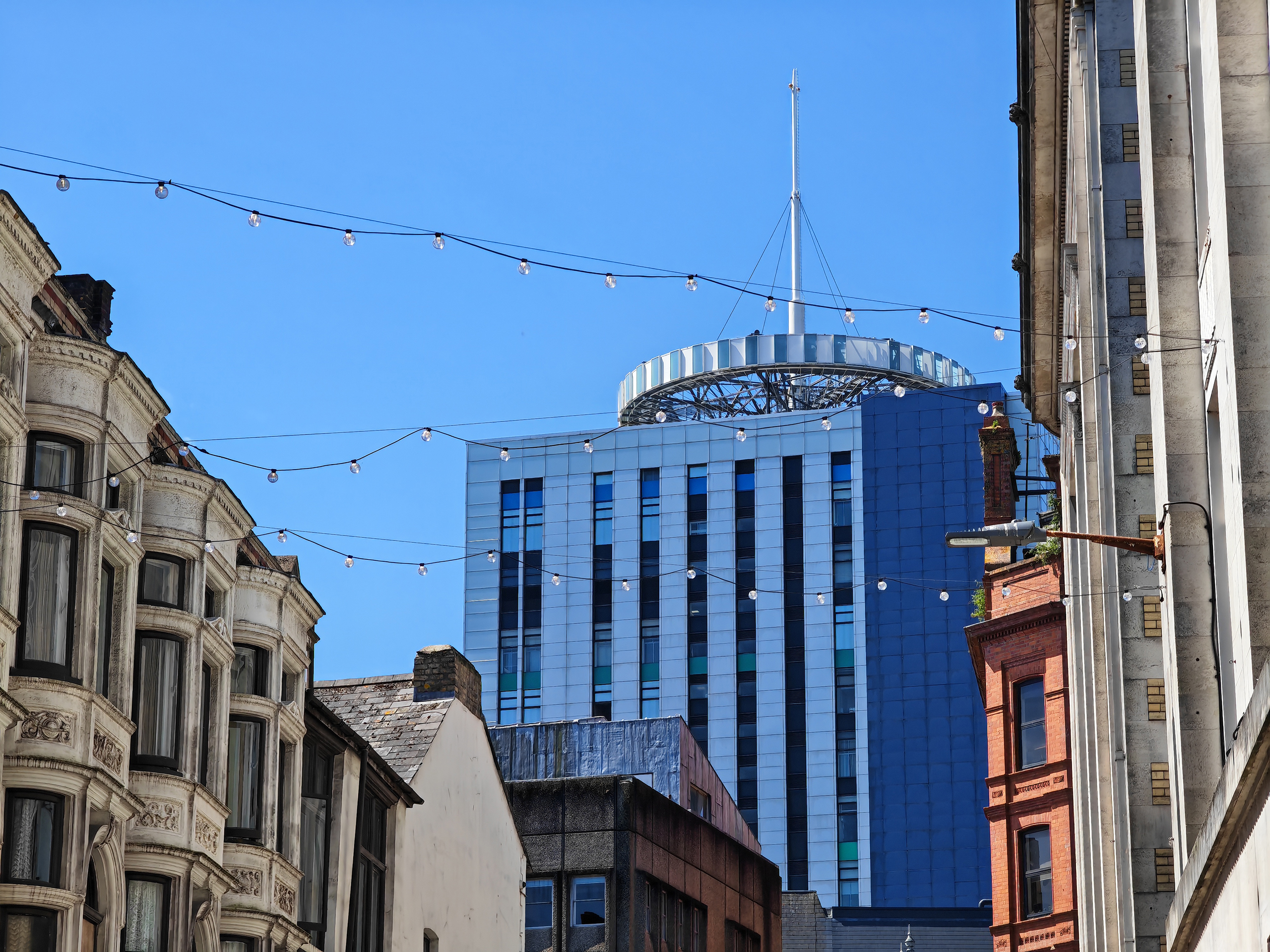 3.5x zoom on Honor Magic 5 Pro. Photo: Amy Davies
PGT-N19 · f/3 · 1/622s · 14.92mm · ISO50
Digital zoom is also well worth using, up to a point. The 10x and 30x options produce good results, but as we usually find, the 100x option is really more of a marketing gimmick than something anybody would use in all seriousness.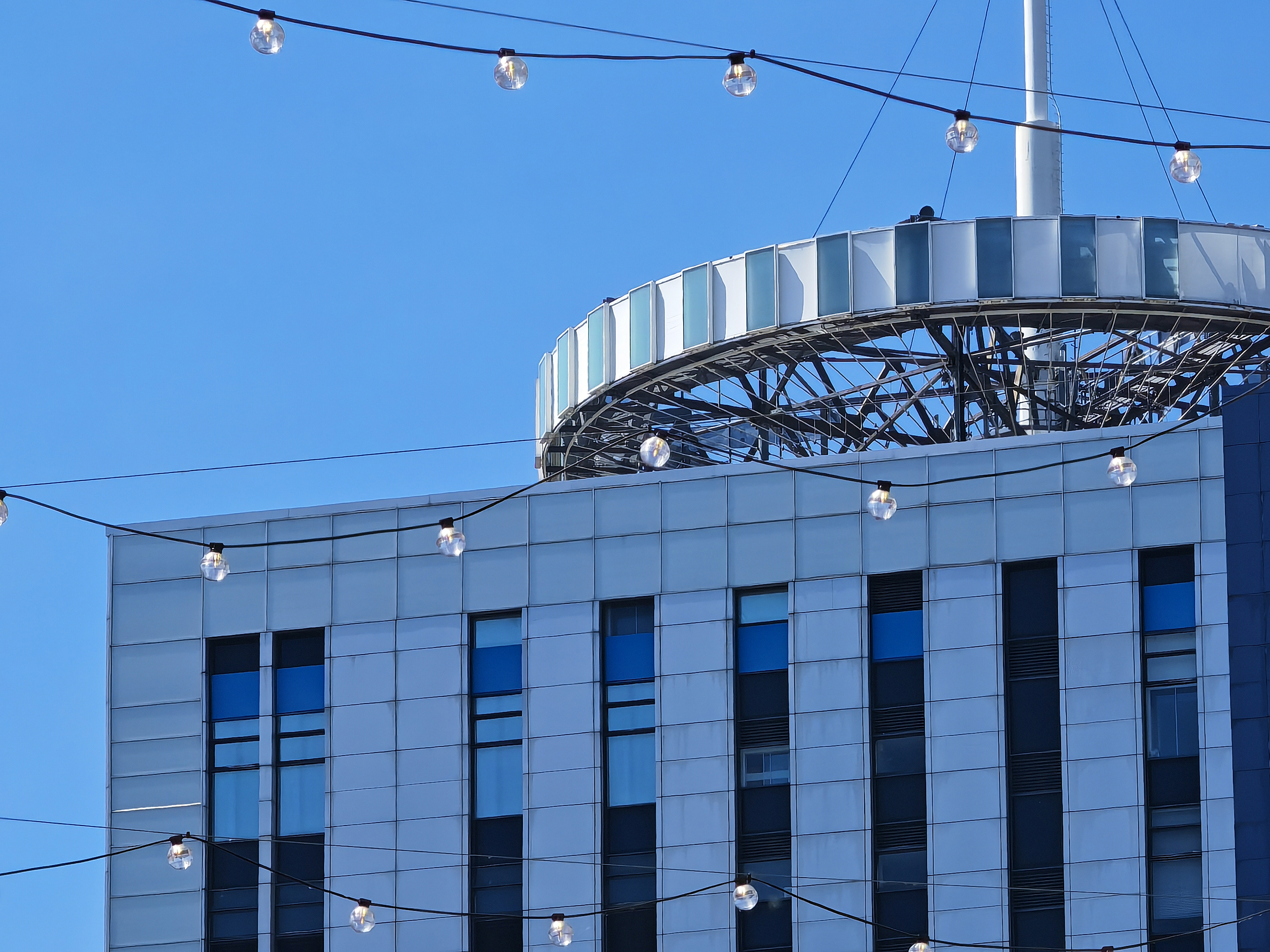 10x digital zoom on Honor Magic 5 Pro. Photo: Amy Davies
PGT-N19 · f/3 · 1/448s · 14.92mm · ISO50
Colours are vibrant and bold, but also remain on the realistic side, even when engaging the "AI" mode, which can often leave you with bafflingly bright cyan skies and the like – not the case here, which keeps things looking very pleasant. Tones are also extremely well matched between the three lenses, so you can take the same view with all three and enjoy uniformity.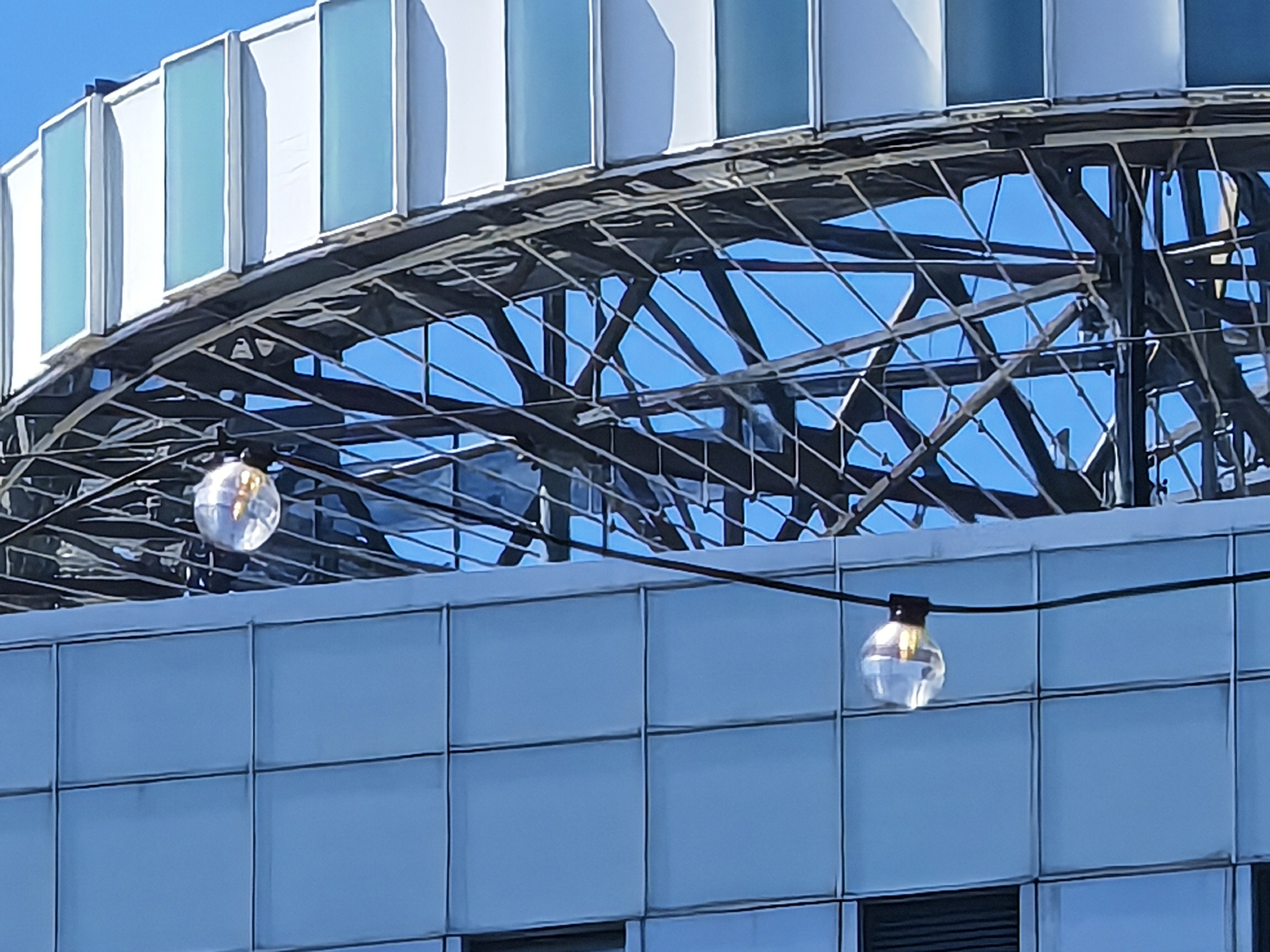 30x digital zoom on Honor Magic 5 Pro. Photo: Amy Davies
PGT-N19 · f/3 · 1/418s · 14.92mm · ISO50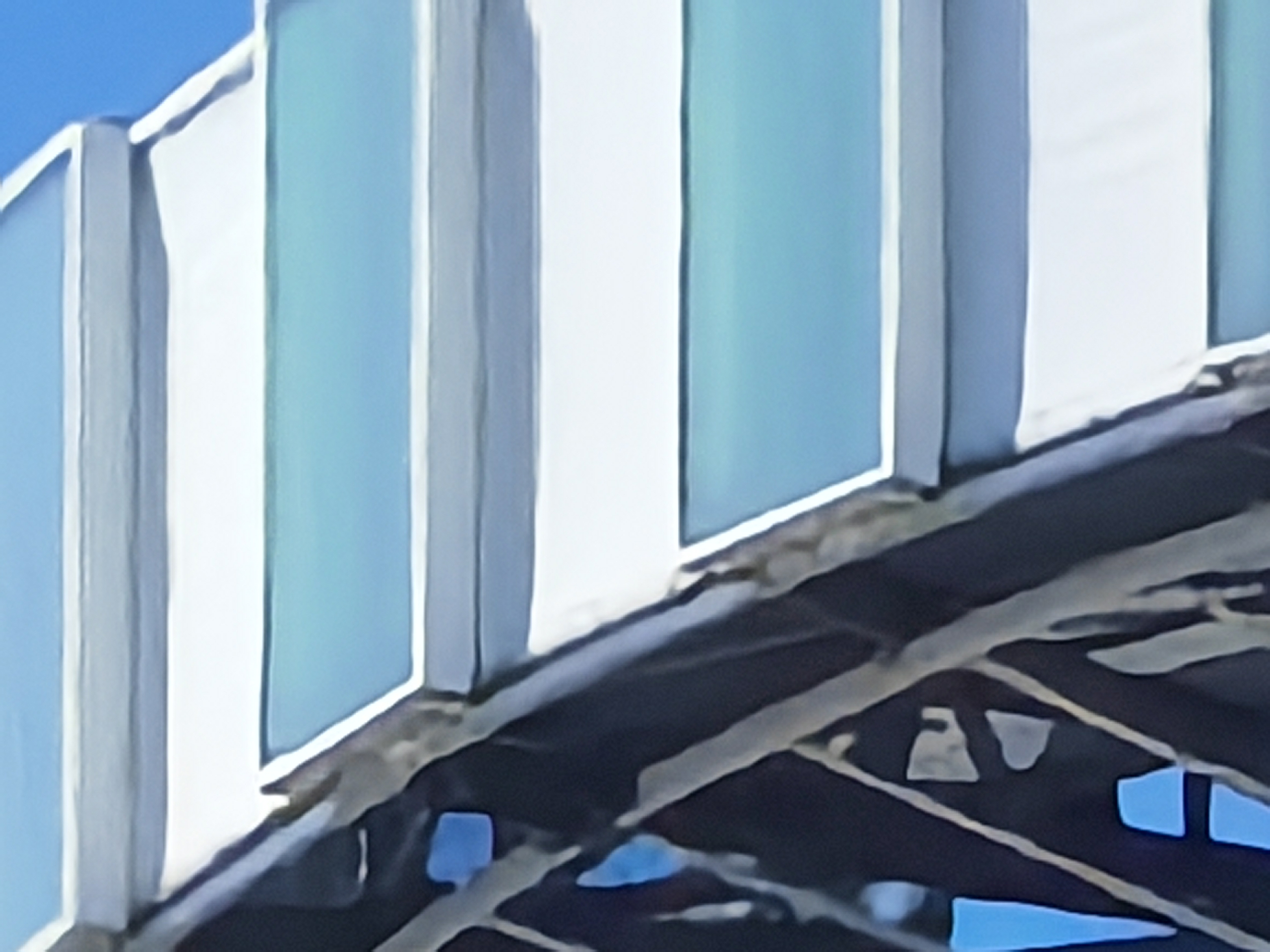 100x digital zoom on Honor Magic 5 Pro. Photo: Amy Davies
In low light / night mode, as is usually the case, the 1x lens creates the best results, but the ultra wide doesn't do too bad a job either. If you select 3.5x, you'll likely find that it's actually the 1x lens which is activated and then cropped in – but with 50 megapixels available, this isn't a bad thing, so even the telephoto option in low light produces very usable results.
Portrait mode puts in a reasonable job, though it's quite obviously "fake" around hair outlines and such, especially if you're looking at the images on a computer screen. It's less of an issue at normal phone sizes, but we have seen better Portrait modes from other models before – particularly the iPhone 14 Pro, Samsung S23 Ultra and Pixel 7 Pro, which seem to produce more "natural" looking results.
Super macro allows you to get nice and close to the subject, and is good to see it on a phone like this – some flagships not having this option is a real disappointment. Detail in macro mode is nicely rendered.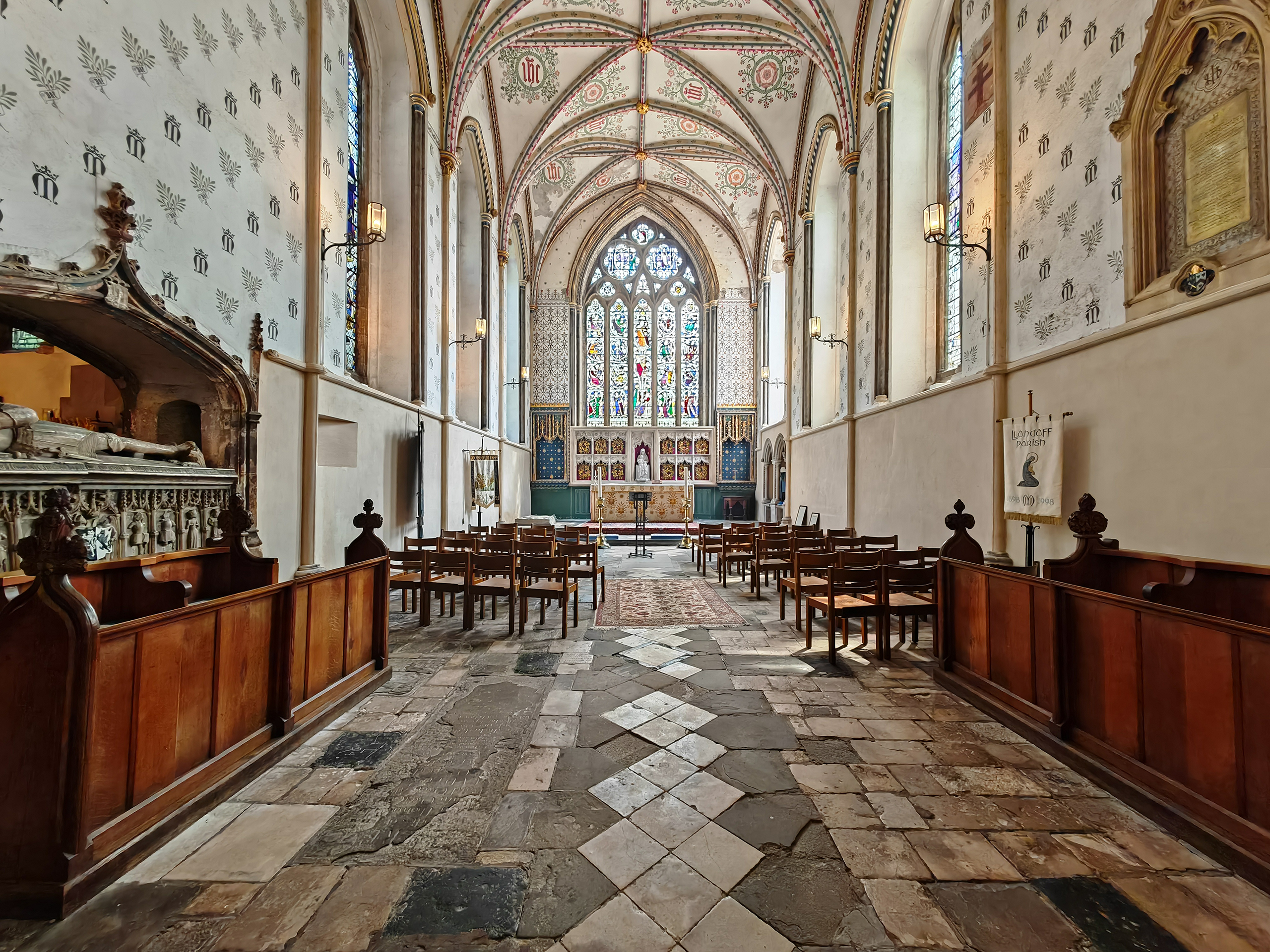 Photo: Amy Davies
PGT-N19 · f/2 · 1/33s · 1.82mm · ISO351
Video options do a good job of producing reasonably smooth, steady and well-detailed video. Being able to zoom while using all resolutions / frame rates is great. Serious vloggers may perhaps be disappointed by a lack of an 8K mode, but it's probably true that relatively few "ordinary" users would bother with this anyway. Not having an advanced stabilisation mode is also something which may put off vloggers too, which is something to think about too if that applies to you.
Honor Magic 5 Pro value for money:
How you view this phone's affordability depends on a variety of factors. Nobody is suggesting it's a cheap phone, but considering the number of high-end specifications it's got – putting it on par with the likes of the iPhones and the Samsungs of this world – it's priced reasonably well.
Honor only makes this available in one memory option (512GB) so there's no option to trade a little bit of memory for a cheaper price, and if you prefer a smaller device, you're out of luck if you want the Magic 5 Pro.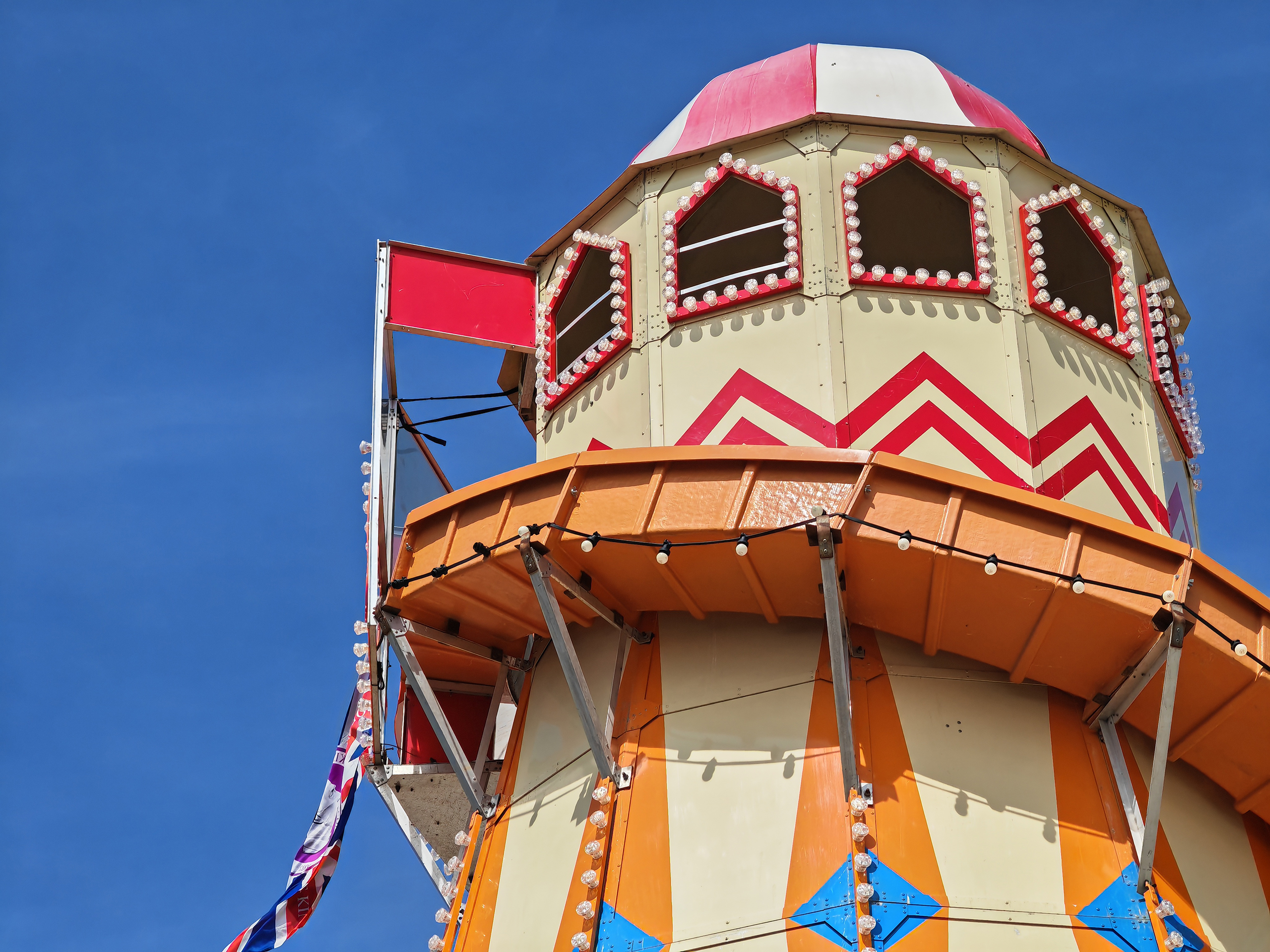 Photo: Amy Davies
PGT-N19 · f/3 · 1/1425s · 14.92mm · ISO50
Honor Magic 5 Pro verdict:
If you want a high-end phone, most people tend to gravitate towards the well-known names in the smartphone market, i.e. Samsung and Apple. But phones like this show that there's devices out there which are just as good – if not better – than their bigger named, bigger budget rivals.
Image quality from the Honor Magic 5 is excellent and easily rivals the Samsung, iPhone and other competitors such as the Pixel 7 Pro. It performs well in a variety of situations, including low light.
There are just a couple of niggles here that stop it short of being five star, the lack of 8K video (probably not a deal breaker for most, but we need to differentiate it somehow from other similar offerings), and the fact that Portrait mode is a little bit unrealistic looking compared with others.
Otherwise, this is a fantastic option for those that want high-end technology in a (slightly) more reasonably priced smartphone. If your budget is even tighter, you can still look towards the likes of Google or OnePlus, but the Honor Magic 5 Pro is a great choice for many.