It's clear that Xiaomi is ready to debut a new standard in the field of foldable technology with the forthcoming Xiaomi Mi Mix Fold 3 as more leaks and information emerge.
The Mi Mix Fold 3 is poised to be a game changer, thanks to its leaked svelte design, superior display technology, increased camera capabilities, and amazing performance advancements.
This article explores the device's intriguing features and leaks, giving you a taste of what tech geeks and Xiaomi fans might expect.
Read: OnePlus Will Provide a Lifetime Screen Warranty OnePlus Will Provide a Lifetime Screen Warranty for the Green Line Issue in Indiafor the Green Line Issue in India
Xiaomi Mi Mix Fold 3 Every Detail So Far
The Xiaomi Mi Mix Fold 3, a third folding smartphone from Xiaomi, is about to go on sale. Recently, there have been many speculations and leaks, and we are beginning to understand what it may provide.
As Xiaomi fans anxiously anticipate the upcoming Xiaomi Mi Mix Fold 3, the launch will officially be held on August 15, 2023, in China, followed by a global rollout.
When it comes to foldable phones, being slim and lightweight is not enough. What really matters is ensuring that the product features have no shortcomings. This is what will shape the future of foldable phones. Our new offering, #XiaomiMIXFold3, defines a new standard for… pic.twitter.com/SoKNtzio1g




— Lei Jun (@leijun) August 9, 2023
Like its forerunner, the design maintains the distinguishing features of a large folding display enhanced by a secondary cover display.
The external structure is more lavish, and the hinge design is innovative, among other minor improvements.
The Mi Mix Fold 3 is said to include a large 8.01-inch foldable screen with a smooth 120Hz refresh rate, drawing attention to the display.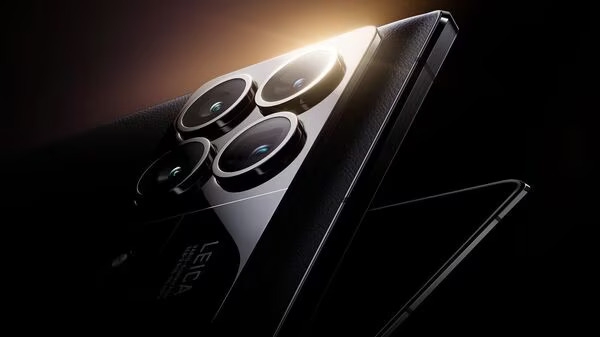 Its 6.52-inch companion cover display is anticipated to feature the same refresh rate prowess. Both panels will make use of AMOLED technology and dynamic HDR10+ support for vivid images.
The Mi Mix Fold 3 is projected to use the powerful Snapdragon 8 Gen 2 CPU, the pinnacle of Qualcomm's products, to support the device's capability. Due to this propulsion, the smartphone will be one of the best foldable devices on the market.
The device is said to have equally amazing memory and storage capacities, with room for up to 12GB of RAM and 512GB of storage, guaranteeing flawless multitasking and plenty of room for data.
The Mi Mix Fold 3 reportedly will have a flexible quad-camera system on its back facade for imaging purposes. A 50MP main sensor, a 12MP ultrawide sensor, a 10MP telephoto sensor, and a 5MP macro sensor are expected to be included in this ensemble.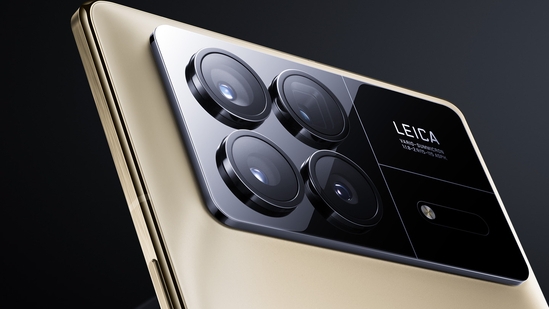 The front-facing camera, meanwhile, is anticipated to have a 32MP resolution. A 4,800mAh battery and 67W quick charging capabilities are expected, enabling continuous use even during demanding activities.
The Mi Mix Fold 3 is expected to run MIUI 13, a custom interface that sits on top of Android 13 as its operating system.
This combination offers a variety of innovative iPhone alike features and improvements, in line with Xiaomi's continued dedication to enhancing the user experience.
The Mi Mix Fold 3 appears to be a major improvement over the Mi Mix Fold 2. It boasts a stronger CPU, a bigger, more flexible display, and an improved camera setup. It also features a higher level of luxury design and built
The Mi Mix Fold 3 is unquestionably a smartphone worth considering if you're searching for a high-end foldable device. When it debuts later this month, it will undoubtedly be among the best foldable smartphones available.
Here are some further rumors and leaks concerning the Xiaomi Mi Mix Fold 3 in addition to what was already stated:
It is said that the device has a new hinge design that is more reliable and user-friendly.
Additionally, a new camera system that was co-engineered with Leica is said to be there.
It is anticipated that the Mi Mix Fold 3 would cost roughly €1,500, making it somewhat more costly than its predecessor.
If these reports and leaks are real, we won't know until August 14. But one thing is certain—the Mi Mix Fold 3 is going to be a worth-considering device.