Apple looks to be planning to revamp its iPhone 15 Pro series by increasing the default storage capacity. According to industry sources, the upcoming iPhone 15 Pro models would have a basic storage configuration of 256GB, virtually doubling the capacity of the existing incarnations.
Furthermore, the grapevine hums with rumors of a game-changing leap, since these new models are said to feature higher base storage there are also rumors saying the Pro models would have a vast 2TB storage capacity.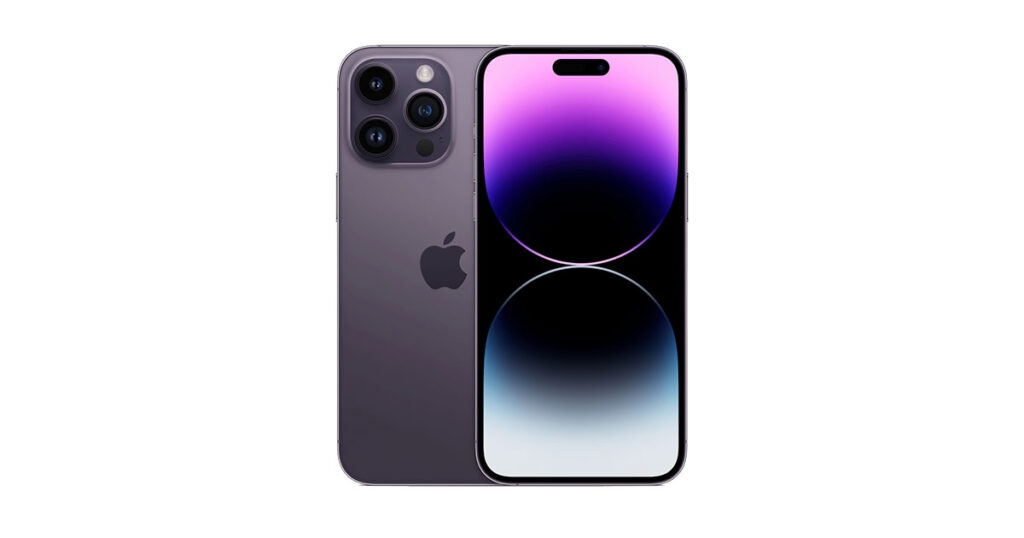 Read: Apple is Tipped to Launch iPhone 15 Series on September 13
Apple iPhone 15 Pro Models to Start at 256GB Storage, Expandable up to 2TB
The origins of these rumors may be traced back to a Korean site called yeux1122, which alluded to the discoveries of an unnamed source.
This source suggests that both the iPhone 15 Pro and its bigger sibling, the iPhone 15 Pro Max, will have these increased base and higher storage options.
The standard storage of its iPhone 15 Pro models is from 128GB to 256GB, which would be welcomed by those looking for extra space to store more apps, photos, and videos.
According to predictions, the iPhone 15 Pro models will be able to shoot videos in 8K resolution. Given the massive storage requirements of such high-fidelity recordings, this decision seemed almost instinctive.
With the ability to store up to 2TB of data, consumers' storage issues may be alleviated, and anxieties about running out of digital real estate may become a thing of the past.
This enhancement, however, may come at a cost, since the price of iPhone 15 Pro models is projected to climb. The iPhone 14 Pro is currently available for $1,000. If the rumors regarding the iPhone 15 Pro are accurate, the 256GB option may retain or even increase in price.
As a result, anyone looking to upgrade to the iPhone 15 Pro may have to spend more than the standard $1,000. Apple's track record reveals a proclivity to raise iPhone costs, although for relatively slight improvements.
For example, the iPhone 12 Minni was released in 2020 for $700, the same price as the iPhone 11. However, the later iPhone 12 was $100 more expensive.
The impact of this price increase on iPhone 15 Pro demand is unknown. Some experts feel the higher price may deter potential upgraders, while others believe Apple's committed fan base would be willing to pay the premium.
Only time will tell how the price increase affects iPhone 15 Pro sales. Nonetheless, it is clear that Apple is facing increasing competition from Android manufacturers that provide high-quality phones at lower rates.
This competitive landscape may make it increasingly difficult for Apple to justify the high cost of its iPhones in the future.
FAQs
Q1: Can I expand the storage of the iPhone 15 Pro models by using any microSD card?
Yes, you can expand the storage using compatible microSD cards. Make sure to choose high-quality, reliable options for optimal performance.
Q2: What's the benefit of having expandable storage if the base storage is already generous?
Expandable storage is particularly beneficial if your needs grow over time. It allows you to adapt your device's storage to your evolving requirements without upgrading to a new phone.
Q3: Are there any performance differences between the base storage and the expandable storage?
No, the performance remains consistent regardless of whether you're using the base storage or expandable storage. The expandable storage seamlessly integrates with the device's functionality.
Q4: Can I move apps and games to the expandable storage?
With certain apps and games, you might be able to move them to the expandable storage. However, critical system files and essential apps are best kept on the internal storage for optimal performance.
Q5: Is the microSD card slot waterproof?
Yes, the microSD card slot is designed to be waterproof, ensuring the durability and longevity of your device, even in challenging conditions.